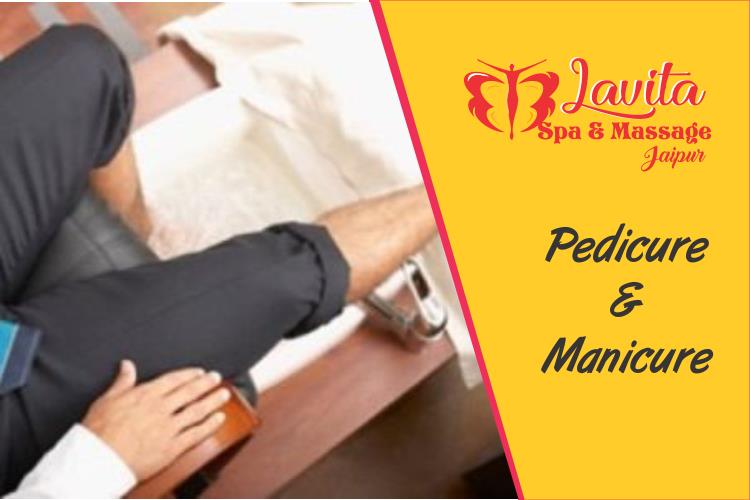 Pedicure & Manicure in Jaipur
@Lavita Spa and Massage Jaipur, Massage Parlour in Jaipur
The Benefits of a Manicure and Pedicure

While you probably don't need any more coaxing to enjoy a mani-pedi, here are just some of the other benefits they offer.

Improves Circulation Where You Need it Most
Your fingernails and toenails are at the furthest point on your body from your heart. A mani-pedi treatment helps to stimulate blood circulation to your nails, fingers, and toes. The added boost of healthy oxygen not only makes your nails stronger, but it can help reduce joint pain and increase mobility in your hands and feet.

Reduces Stress
There's something about simply taking a moment out for yourself to let a professional manicurist indulge you with a mani-pedi. Also, day-to-day stress can make you pick at your nails and cuticles. So not only does a mani-pedi help you destress, it helps get rid of the signs of stress too.

Boosts Your Confidence
How do you feel when you come out of the spa with great looking nails? Your hands and fingernails are always visible to you and everyone else too. When they look healthy and beautiful, it makes you feel better about yourself and the impression you make on others.